Art Meets Science
Art Meets Science Public Events
Compact Muon Solenoid Experiment
Art Meets Science Public Events
Art-Meets-Science Exhibition: Dark Matter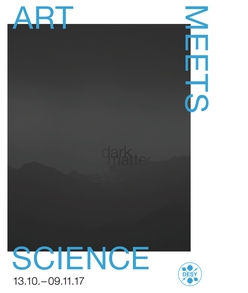 At DESY's first Art Meets Science project "Dark Matter", fifteen artists from all over Germany are exhibiting their works on campus, at places like the main auditorium, HERA-West, and XFEL-Mockup tunnel.

The works are result of an intense exchange between scientists from DESY and artists who are intrigued by Dark Matter. Their art involves painting, drawing, photography and film, sculpture, installation, intervention, sound and multi-media. The works range from experimental paintings, an outdoor accelerator installation, a sound installation in the HERA tunnel to a staged collision on the roundabout. This first Art-Meets-Science event is organised in cooperation with the Hamburg Kreativ Gesellschaft.

The participating artists are Baldur Burwitz, interventions, Hamburg; Marc Einsiedel and Felix Jung, we are visual,installations, Hamburg; Daniel Engelberg, paintings, objects and installations, Munich; Marcel Große, installations, Hamburg; Tanja Hehmann, paintings, Hamburg; Jan Köchermann, sculptures, Hamburg; Pat Kramer, light and sculptures/installations, Forbach/Black Forest; Julia Münstermann, paintings, Berlin; Sybille Neumeyer, multimedia installations, film, Berlin; Jan Peters, photography and film, Kassel und Berlin; Chris Pfeil, sound performances, Cologne; Swen-Erik Scheuerling, kinetic objects and installations, Berlin; Jana Schumacher, graphic, installations, Hamburg and Wolfgang Zach, computer graphics, Bremen. In addition there will be a short film programme by the Kurz Film Agentur Hamburg.

International Dark Matter Day